This is the place we share with you the accomplishments of our team members. Here at Wedel Rahill, we value our employees and we're proud to say we promote from within and recognize and reward our hard-working team member's achievements.
---
Holly Liu, CPA, Tax Manager, Selected to Attend AICPA's 2023 Leadership Academy
Holly was one of only 36 CPAs honored by the American Institute of CPAs (AICPA) as a member of the Leadership Academy's 15th graduating class. Holly was selected based on her exceptional leadership skills and professional experience for the four-day Leadership Academy program, which will be held December 11-14, 2023.
The AICPA Leadership Academy was designed to strengthen and expand the leadership skills of promising young professionals while they network with a peer group of talented and motivated CPAs.
The Leadership Academy features career-development workshops and sessions with some of the accounting profession's most prominent influencers.
The 2023 Leadership Academy attendees were recommended by their employers, state CPA societies, and/or volunteer organizations. Then candidates submitted resumes and a statement explaining how attending the academy would benefit them.
We congratulate Holly for achieving this rare honor and know she will excel at the Academy.
~August, 2023
Holly Liu, Tax Manager, Receives OSCPA's Trailblazer Award
The Oklahoma Society of CPA's awarded Holly Liu, CPA, with the Trailblazer Award for 2023. The Trailblazer Award honors the innovation, professional dedication and community commitment of the OSCPA's new CPAs – defined as OSCPA members who are under 40 or have five or fewer years of CPA experience. Honorees are selected based on their achievements, awards, educational background and civic and professional service.
Holly is one of nine recipients of OSCPA's 2023's Trailblazer or Pathfinder Awards in Oklahoma. Becoming a CPA was seemingly her destiny as her parents and her husband are all CPAs.
In her interview with the magazine she said, "I believe accounting is a profession that can help every industry and every business. We can read between numbers and help entrepreneurs make investment decisions".
Holly is a member of the OSCPA's Young Accounting Professionals (YAP) Committee and Accounting Careers Committee. She volunteers her time at the New CPA Ceremony and promotes becoming a CPA by visiting various universities.
She is a member of the AICPA and Rotary International Group. Some of her outside interests include Oklahoma City Animal Welfare and Central Oklahoma Habitat for Humanity.
Holly was promoted from Sr. Tax Specialist to Tax Manager in July of 2023. We are proud of Holly for her accomplishments, the way she represents us and the Accounting industry.
~July, 2023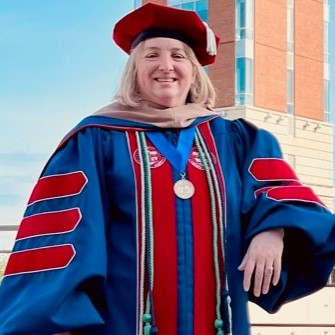 Robyn Harris Earns DBA Degree!
We congratulate and celebrate with Robyn Harris, CPA, on her degree earned from Liberty University in Virginia. Robyn graduated with high distinction with the degree of Doctorate of Business Administration in May of 2022.
Robyn began with Wedel Rahill in August of 2020 as a Tax Specialist. She was promoted to Senior Tax Specialist in July of 2021. She earned her CPA designation in 1999 and Masters of Accounting from the University of Nebraska at Omaha. She's also a member of the AICPA and the Oklahoma Society of CPAs.
We applaud the dedication and hard work performed by Robyn in completing her advanced degree while performing her demanding regular job duties!
Sherry Montgomery Promoted to Administrative Tax Coordinator
We're happy to announce the promotion of Sherry Montgomery to the position of Administrative Tax Coordinator, effective January 22, 2022.
Sherry is a long-time team member of Wedel Rahill. In her new position, she provides support to the Tax Team in processing tax returns and serves as liaison with our clients in ensuring tax returns are filed on time.
Additionally, she is tasked with many other projects around the office and is a helpful resource to staff with her 12 years with the firm.
She began with us in 2010 as an administrative assistant. Her previous title was Senior Client Service Associate.
Sherry is a shining example of our company culture and our belief that when people apply themselves, an opportunity and path will be provided for advancement within our firm. Join us in extending congratulations to Sherry for her accomplishments.
~January, 2022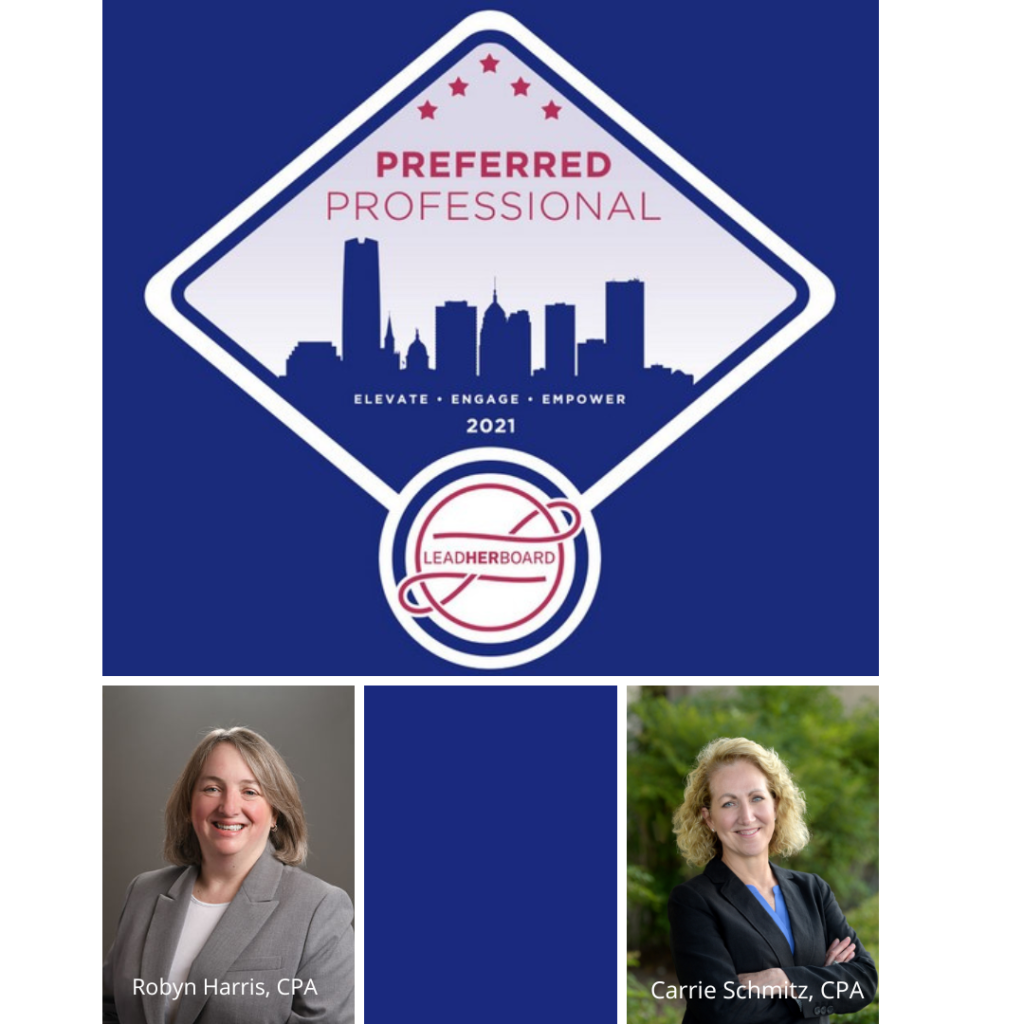 Two CPAs Named Top Preferred Professionals in OKC
We congratulate Robyn Harris, CPA and Carrie Schmitz, CPA for for being recognized by LeadHERboard as two of the best professional women in the Accounting field in Oklahoma City!
LeadHERboard is a women-owned firm that has a vision to elevate, engage and empower professional women by ensuring they have a seat at the table. You can check their website and find highly qualified women in their fields by state – https://theleaderboard.com.
We are proud of Robyn and Carrie and the expertise, experience and leadership they bring to our firm.
~January, 2022
Carrie Schmitz, CPA & Director Honored
Carrie Schmitz, CPA, was honored in mid 2021 by the OSCPA (Oklahoma Society of CPAs), Annual Member's meeting in Tulsa for her 30-year membership with the OSCPA and her professionalism and dedication to the industry.
We celebrate Carrie's 30-year milestone with the Oklahoma Society of Certified Public Accountants. She began her career with us in 2005, working in both the accounting and tax departments. She's been our Director since 2010, providing oversight and direction of the accounting department.
In addition, she handles all the firm's administrative matters.
Congratulations to Carrie for her years of service and dedication to Wedel Rahill!
~August 2021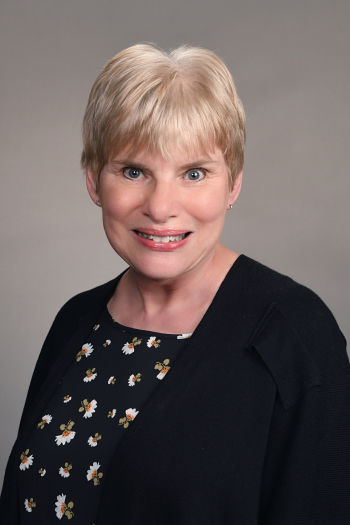 Ellan Wright, CPA & Tax Director
Ellan Wright, CPA, was honored in mid 2020 by the OSCPA (Oklahoma Society of CPAs), Annual Member's meeting in Tulsa for her 30-year membership with the OSCPA and her professionalism and dedication to the industry.
Ellan has been with us since 2016 when she began as Tax Manager. In 2018 she was promoted to Tax Director.
We congratulate Ellan for her years of service to both the Accounting industry and to Wedel Rahill.
~August 2020
Zach Dudley, CPA Awarded OSCPA's Prestigious Trailblazer Award
In 2019, Zach was nominated and was one of recipients of the Trailblazer Award. According to OSCPA's website, Trailblazers honors the innovation, professional dedication and community commitment of the OSCPA's Young Accounting Professionals. New CPAs with five or fewer years of CPA service and under the age of 40 are considered for this award.
"The Trailblazer is awarded to competent young accountants who are active in the community and the profession," Dudley said. "It's rewarding to have the quality of your work products and effort I've put into my career and education recognized."
The 2019 honorees were celebrated at the OSCPA's 101st Annual Members Meeting on June 7, 2019, in Broken Arrow, OK.
Zach's career with us at Wedel Rahill began in January of 2022 as Tax Director. Previously, he worked in public accounting at various firms here in Oklahoma City.
(This excerpt was taken from http://www.talon.news/features/two-oklahoma-christian-alumni-named-honorees/). https://www.oscpa.com/my-oscpa/awards-and-honors ~2019
~